Patio Ideas Brisbane
Just like people, no two patios are the same. They come in different colours, shapes and sizes and if you have made your way to our website, it's probably because you are trying to find a patio that a) you like and b) you think will match your home.
So let me start by introducing myself, my name is Gordon Beeby, I am the owner of Additions Building Company and have been building patios for over 40 years. It's safe to say that I know everything there is to know about patios especially when it comes to building a patio that is going to suit the style and the shape of your home.
I know that adding an addition to your house is not a decision that is made lightly so let me run you through the things you want to look for in a patio company, the different shapes that patios come in and the different products you can build your patio in.
What Do I look for in a patio company?
The patio market in Queensland is booming because more and more people want to take their lifestyle outdoors without costing them the earth. There are allot of patio companies out there so it is about finding a company that not only has the experience and qualifications but also builds a style of patio that you like and understands your vision.
If the area where you want to put your patio is an unusual shape then you are going to want a company that custom designs everything they build, you're going to want company that looks like they have experience in all designs and styles of patios.
This goes for all types of patios, if you like the idea of an elevated ceiling then you are going to want a company who looks like they specialise in fly over, insulated patios.
My advice to customers is to look at the company's website and to take the time to look at their photo gallery. There is no point calling a company out to do a quote only to find out they build a cheap and nasty patio in none of the materials that you like.
Patio Ideas
As I said earlier, patios can come in all different shapes and sizes but here are the technical terms so you will know exactly what you are asking for;
Flat Roof/Skillion Patio – Flat roof patios also known as Skillion patios, are a very popular style of patio because they blend in with any style of home or garden. They can be attached to any home, old, new, low or high as they are attached to the wall or to the fascia. Flat roof patios are great if you love a classic design.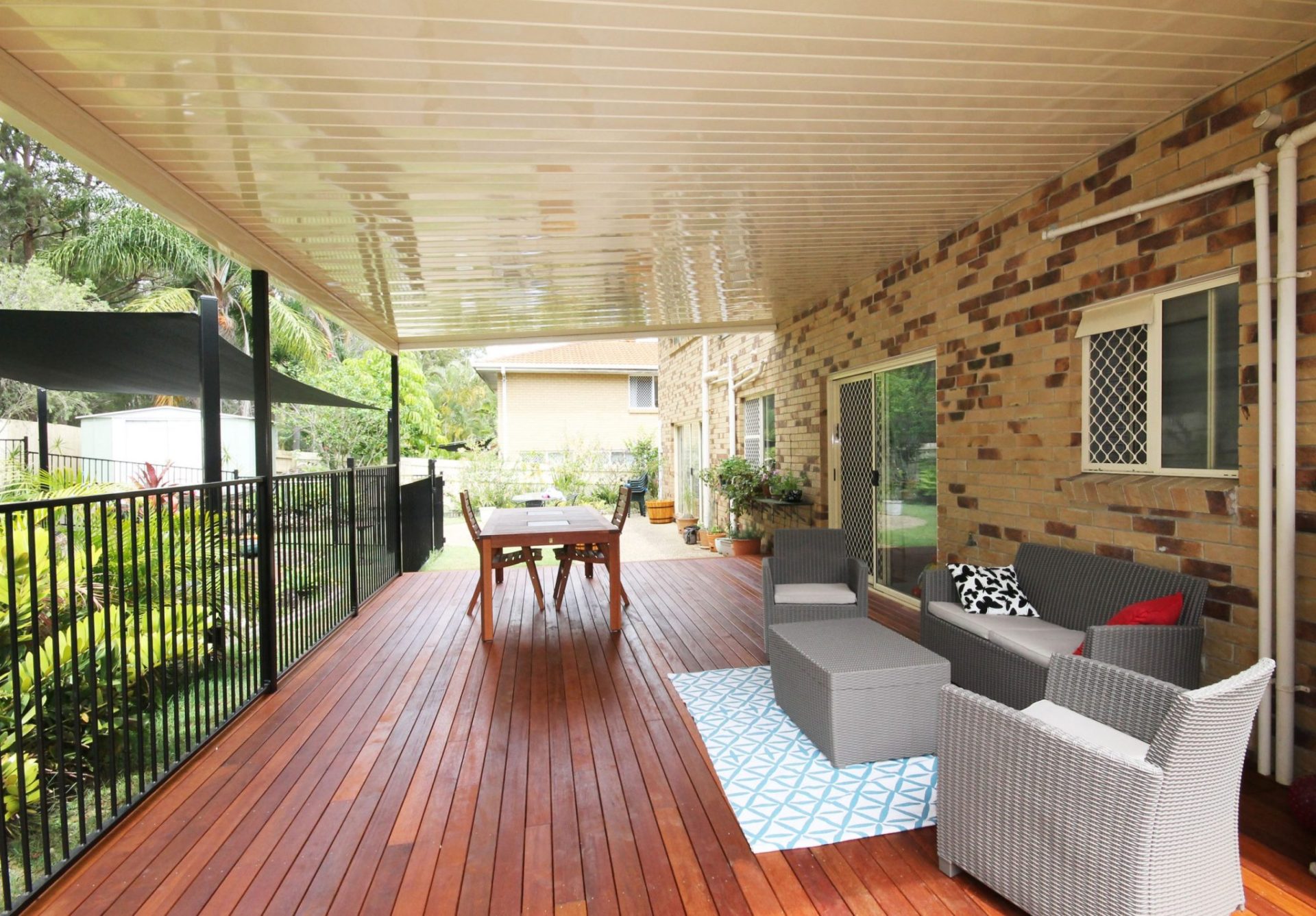 Elevated/Fly Over Patio –Flyover patios are designed to create the effect of a raised ceiling. This type of roofing provides plenty of clearance, airflow and light. Flyover patios are attached by brackets to the top plate of your home and are perfect if you are looking for height.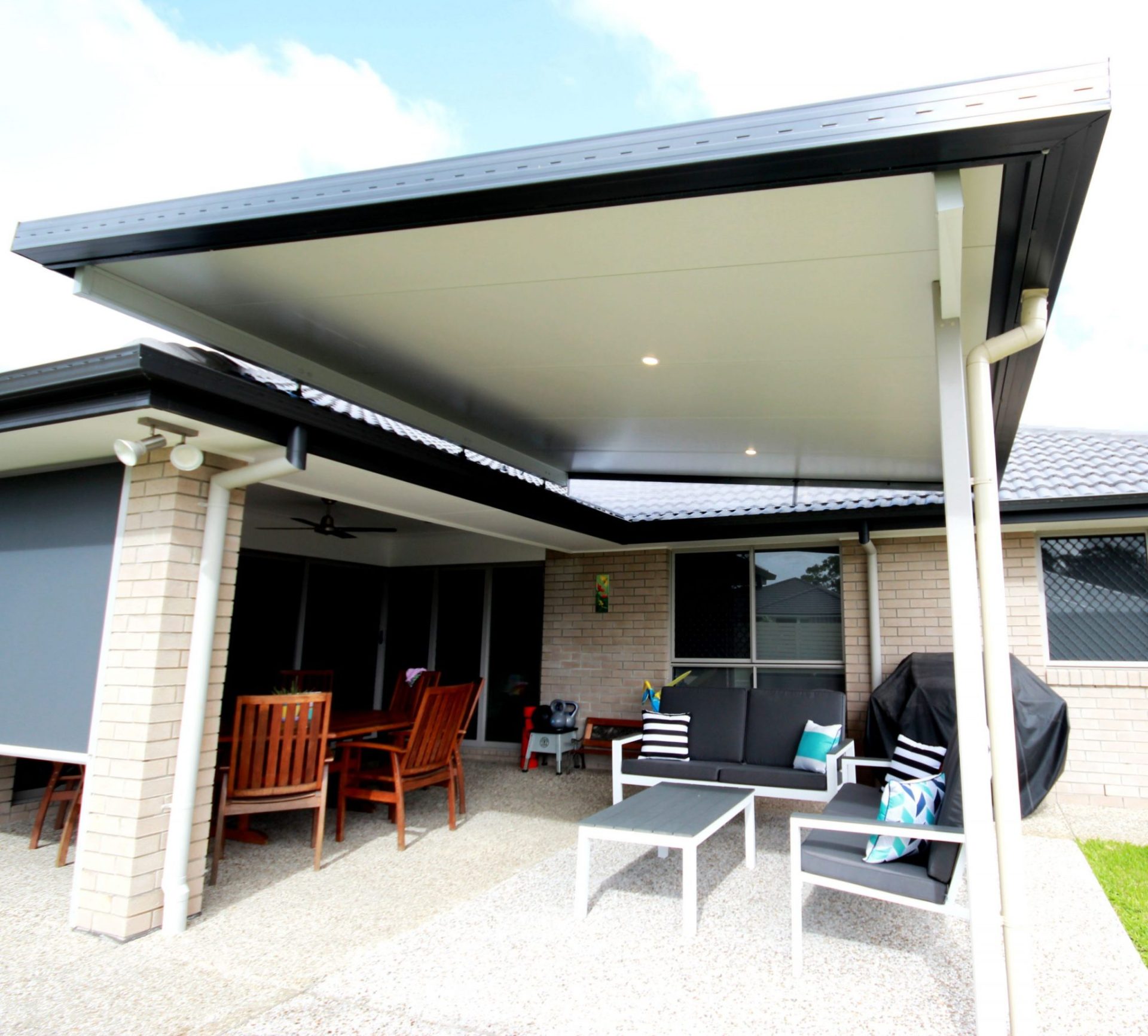 Hip Roof Patio –Can be attached or free standing and on some houses can complement the style of home better than a gable. Hip roof designs have a high roofline giving a spacious look and feel to any patio.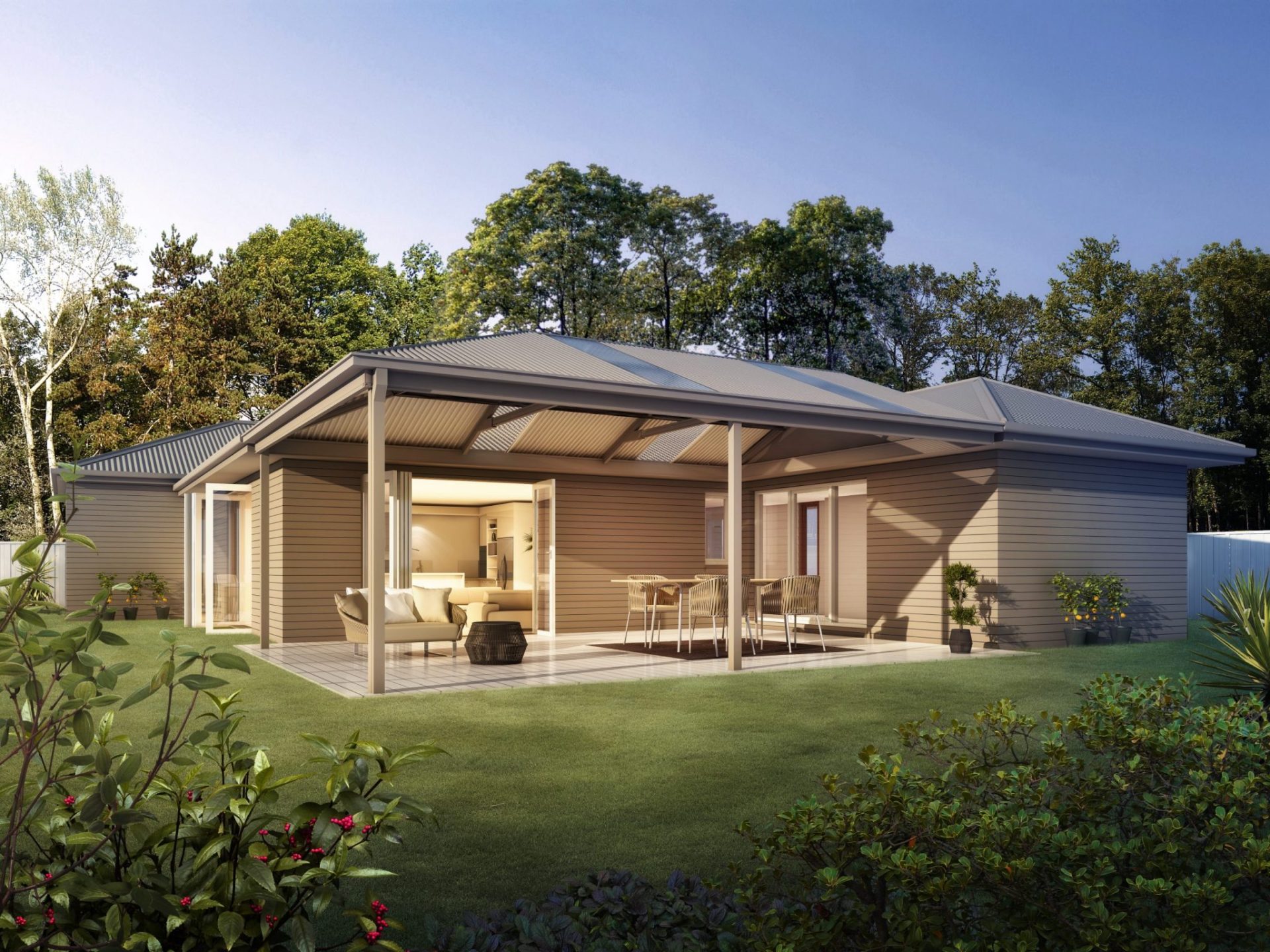 Gable Patio – A gable patio is a triangle like structure. While gable patios are slightly more complex to install, they are perfect for any gable ended home.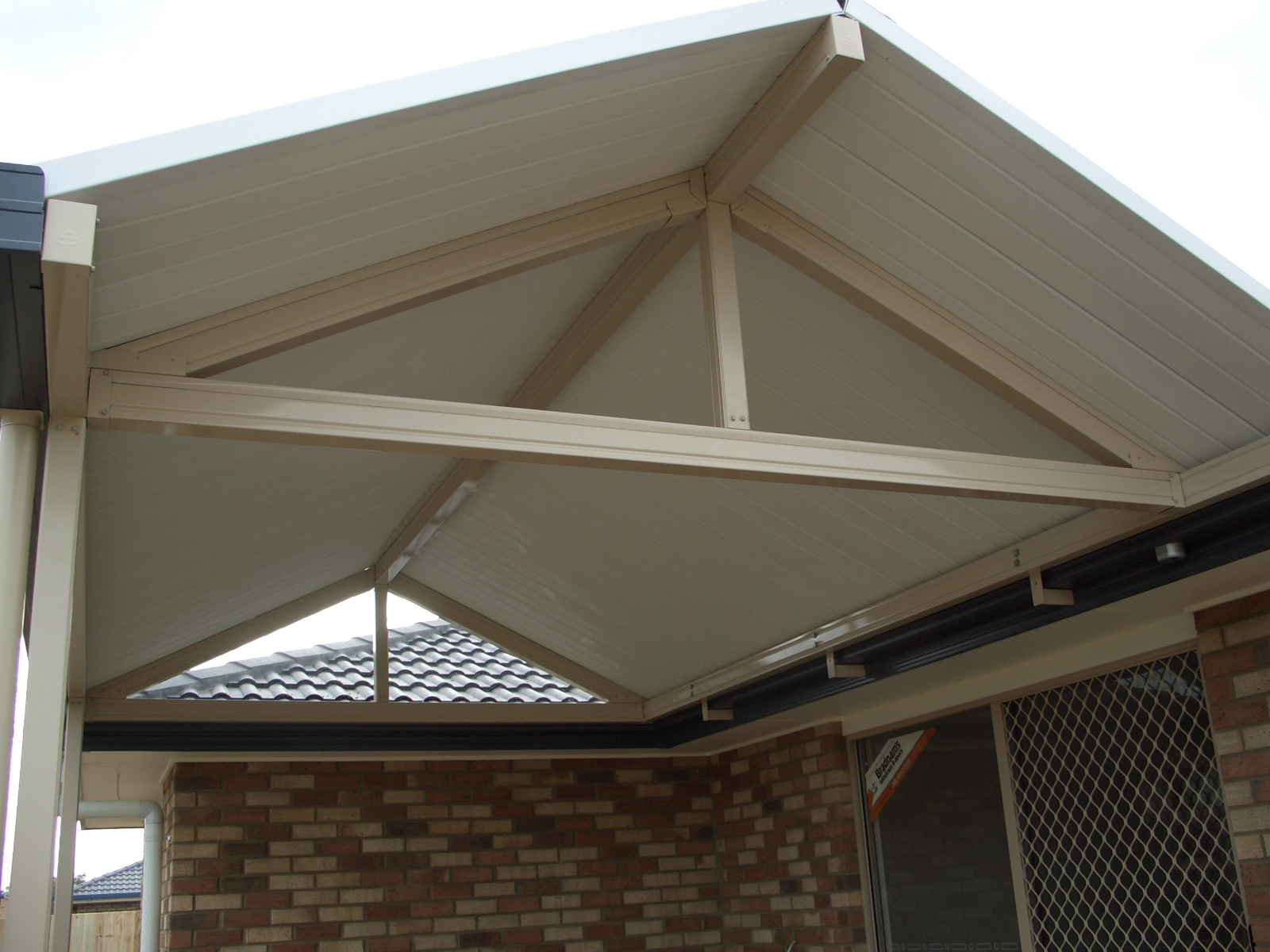 Free Standing Patio – Free standing patios are not attached to the home, beams surround the perimeter of the patio. Free standing patios are best suited for entertaining areas away from the home.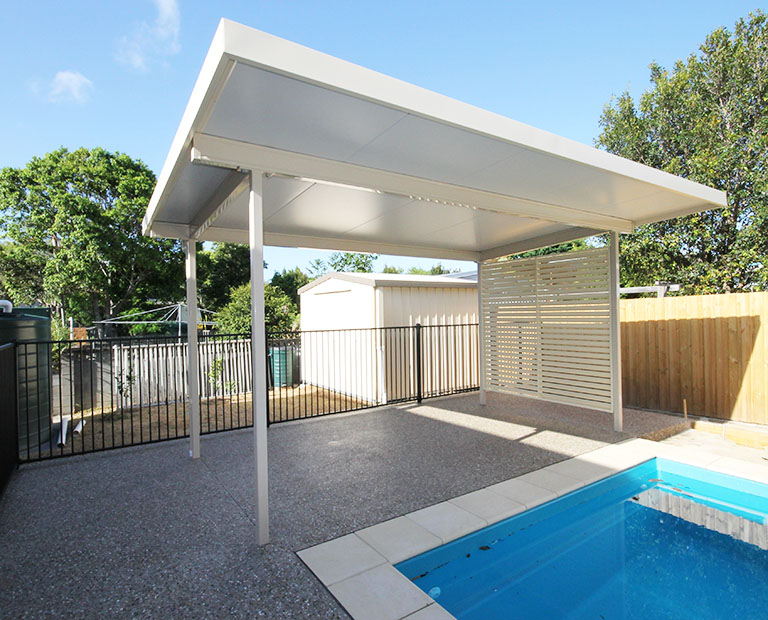 What products can I build my patio in?
There are really only two types of roofing you want to be asking for, v-line single skin or insulated. The days of corrugated roof sheets have been and gone when it comes to patios as corro cannot span a great enough distance without having beams all over the place to support it.
V-Line single skin patios offer a timeless and economical patio.
Insulated roof sheeting offers a ceiling like finish.
At the end of the day, do your research and call a patio company that you think is going to best suit the style you are after. A good patio company will be able to give you plenty of outdoor patio ideas and put you one step closer to building your dream patio. If you are looking for a patio in Brisbane, contact us today.
– Gordon
https://www.additions.com.au/wp-content/uploads/2020/01/IMG_1309-3-scaled-1.jpg
1337
1920
ydsdevadditions
https://www.additions.com.au/wp-content/uploads/2022/10/logo.png
ydsdevadditions
2020-01-24 05:03:21
2023-01-27 08:58:54
Outdoor Patio Ideas