What Benefit Will You Receive From Insulating Your Pergola Or Patio?
Outdoor living is part of the Brisbane lifestyle and with our sunny climate, magical thunder storms and warm winters, why wouldn't it be.
Having an outdoor entertainment area to host summer BBQ's, dinner parties and functions with family and friends is a must and you want to be protected from Brisbane's weather no matter what Mother Nature decides to throw at you.
Have you found yourself at a friend or family members, sitting under their patio feeling as though you're breathing in hot air or baking away or can you relate to a situation where you have been on a friend's deck in winter and can't escape the cold? All of these issues could have been avoided with the right patio materials.
If you are looking at building your own patio at home, you will want to consider ways to avoid feeling this way in your own entertaining space. Adding a patio roof to your existing outdoor area can be a major decision and you want to be sure your money is being well spent on the products best suited for the job.
One of the main reasons for putting a roof over your entertainment area is to keep your friends and furniture protected from the elements and that is why choosing an insulated patio is so important.
The main principle behind insulation is that it keeps you cool in summer and warm in winter, so not only will your patio benefit from insulated panels but so will any adjoining rooms. The insulated roofing will protect these adjoining areas from the heat as well as keeping them warm.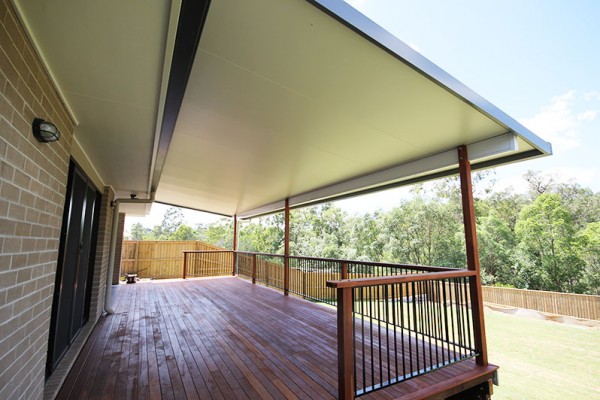 Insulating your patio roof will keep your outdoor living space comfortable all year round, protecting you and your furniture from the heat in summer and cold in winter. The rebated foam core and water tight joining system also prevents other effects from the weather like mould or condensation, as well as minimising outside noises from rain and storms.
Insulated roof sheets are available in ribbed and corrugated profiles and come in over twenty different colours to ensure the profile and colour of your new patio matches the colour of your existing house roof.
The spanning capability makes insulated roof sheets cost effective as there is not as many posts needed. Less posts, not only lowers the cost of your patio but also means that there is more room to entertain with family and friends.
The contemporary finish of insulated roof sheets is designed to be resistant from dust therefor making them low maintenance. Insulated roof panels are also easy to clean with their smooth, sleek ceiling like underside.
No patio is complete without lighting and insulated roof sheets are designed with a concealed cavity enabling electrical cables for lights and fans to be hidden neatly away.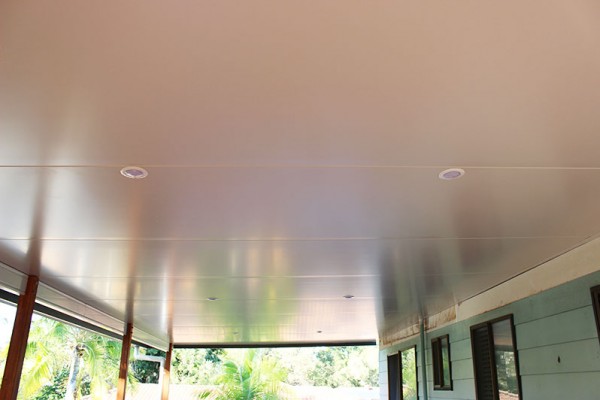 When choosing a patio for your home, it is always best to speak to a patio builder yourself. A patio builder will design a job for you that suit you and your home as well as your budget.
They will also advise you on the best materials to benefit your lifestyle.
To speak with a specialized patio builder, contact Additions Building Company today. (07) 3396 3884
For more insulated patio ideas, view our patio gallery here
– Gordon
https://www.additions.com.au/wp-content/uploads/2022/11/patio-buildings-3.jpg
1536
2048
ydsdevadditions
https://www.additions.com.au/wp-content/uploads/2022/10/logo.png
ydsdevadditions
2020-01-24 05:01:45
2023-01-27 09:01:58
What Benefit Will You Receive From Insulating Your Pergola Or Patio?