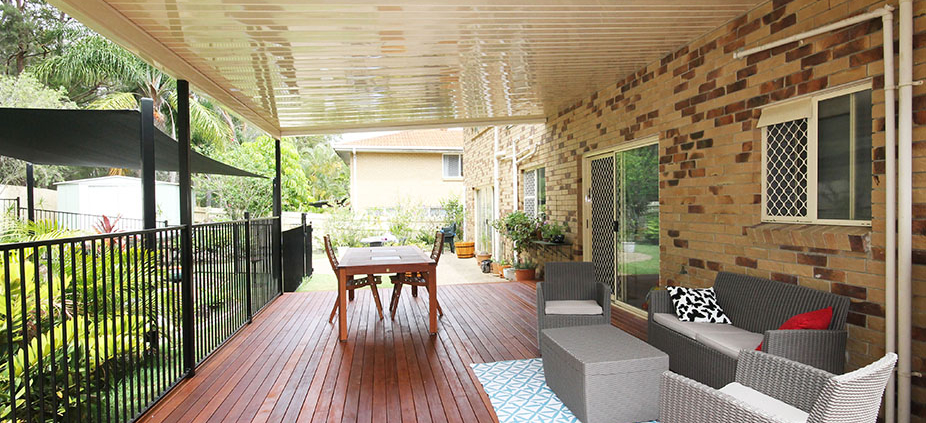 Dressing Up Your Patio With These Ideas
Does your patio need a revamp? Is it looking tired, old, maybe even out dated? Have you stopped using it as much as you used to?
If you answered yes to any of these questions then it might be time your patio had a facelift
Giving your patio a facelift doesn't have to be difficult or expensive. In fact, there are many things that you can do that will make a massive difference to your outdoor living space.
New FurnitureThese days you can pick up good quality, low cost outdoor furniture at a number of different stores such as Kmart and Ikea. The great thing about low cost furniture is that you can change your style over and over without breaking the bank.
But if timeless furniture is more your style, select a special piece as the focal. A mini bench or side table can fit neatly against a wall and can be dressed up with candles and succulents.
Rug Up!
Outdoor rugs are the new craze to hit the market and it makes sense. What a better way to add a splash of colour to your patio. Outdoor rugs come in a huge range of colours and sizes and are designed to withstand the elements. They are a quick, affordable way to enhance your patio and can dramatically improve the overall feel.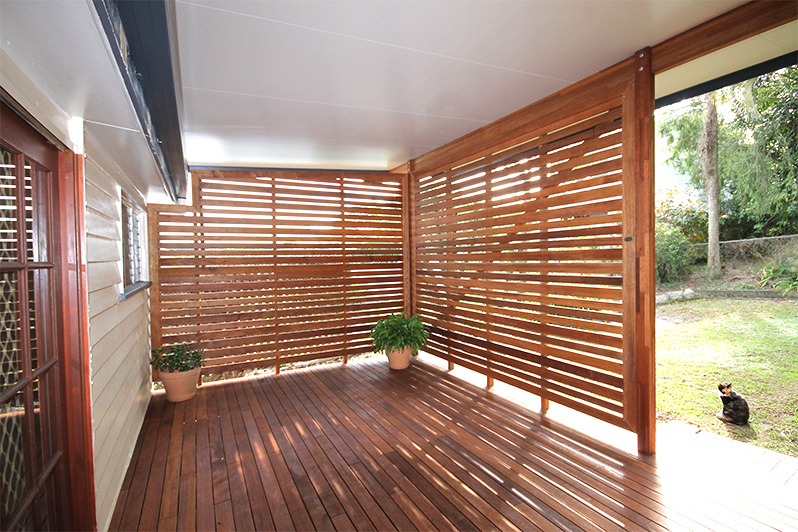 Installing Screens.
Screens can give the illusion of an outdoor wall and can you make you feel like your patio has transformed into another indoor living area. You can use them to hang plants and herb gardens and they provide an element of privacy from your neighbours.
Contact our team on (07)3396 3884 or view our screen gallery here for ideas for your home.
Add a pop of colour.
Sometimes a little colour is all that is needed to completely change a space. Add some bright cushions to your furniture, put a bright ornament on the table or add some vibrant pot plants. You will be amazed by the change and so will your guests.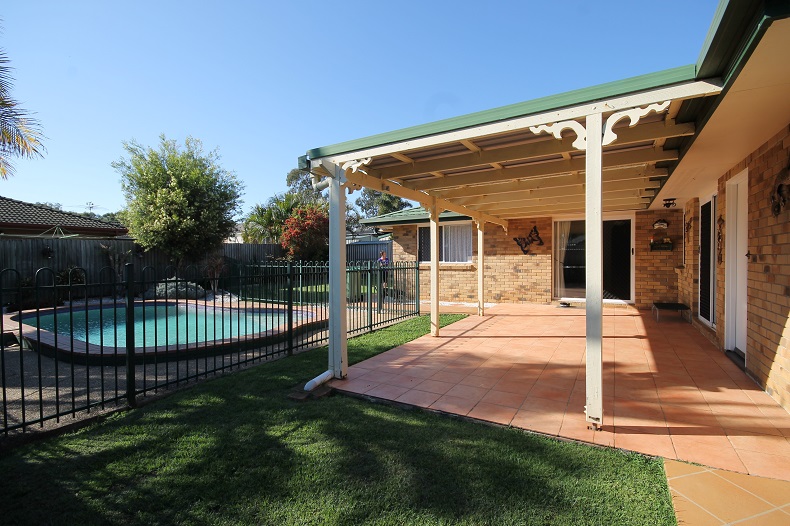 |
BEFORE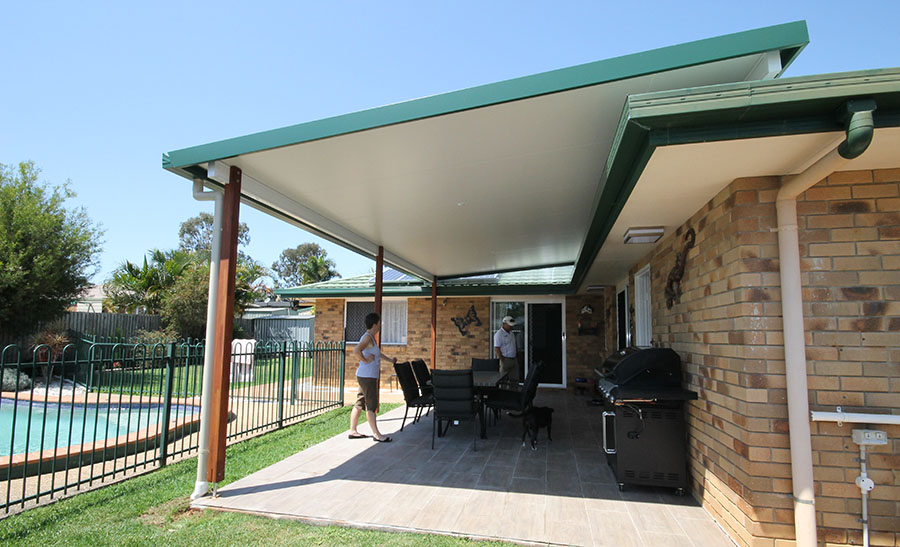 AFTER
BUILT BY ADDITIONS BUILDING COMPANY (INSULATED, FLYOVER PATIO)
Time for a new roof.
If the roof you have is too hot to entertain under or is an old style with corrugated iron and timber beams then you are going to want to upgrade it to something allot more modern and cooler.
Insulated roofing for your patio is definitely the way to go, not only does it keep your patio cool in summer but warm in winter making your patio a year round space to entertain.
Take a look at our gallery here to see how an insulated roof could benefit you. Call us on (07)3396 3884 .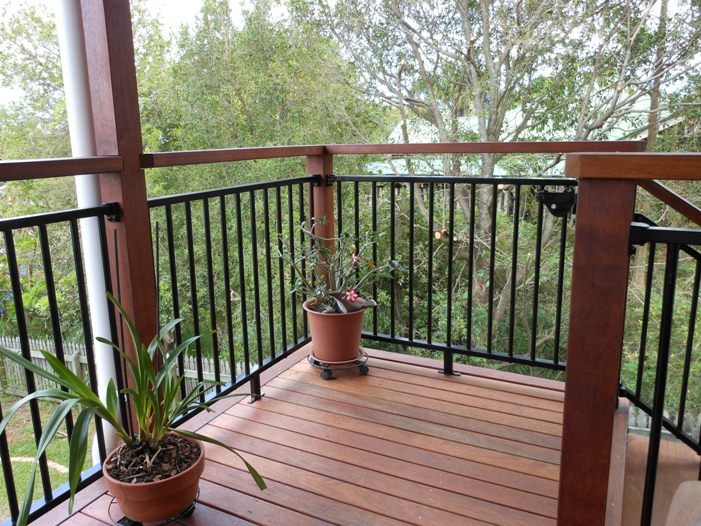 Plants.
Plant's bring life and colour to any space and can make a huge difference to any area. Choosing plants that don't require allot of water can be beneficial and you won't constantly find water marks on your deck or concrete. Selecting decorative pots can turn your plants into statements pieces. Some of my personal favourite plants are ghost plants, yuccas, peace lilies and bromeliads.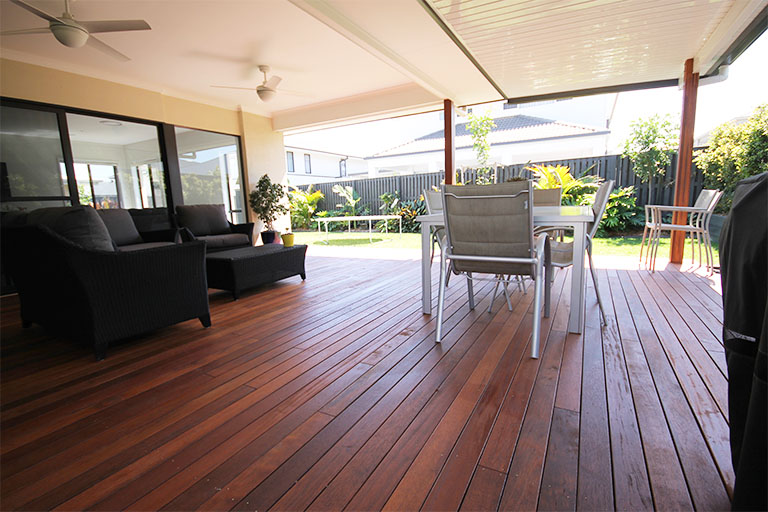 Revamp your floor.
A clean with a pressure hose can do a world of difference but if giving your floor a clean doesn't do the trick then you may want to look at epoxy flooring, new tiles or even a low lying deck. Timber decking creates a connection between the indoors and outdoors that concrete or tiles cannot match. It may cost a little extra but a ground deck will change your space dramatically and once you have made the decision to go with decking you will never regret it. Hiring a professional builder like Additions Building Company will ensure you have an enjoyable space that will last the test of time
Phone us today (07) 3396 3884.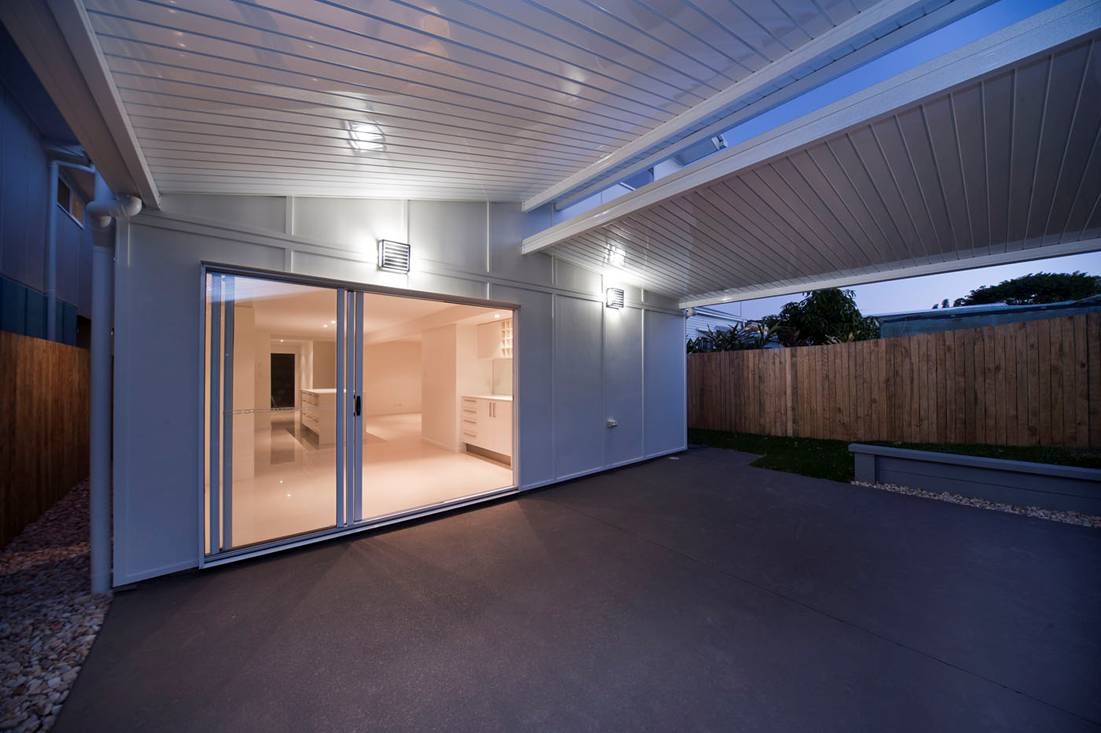 Light it up.
Enjoy those long, leisurely nights with lighting that sets the mood. From subtle landscape lighting and string lights that cast a soft glow, recessed lighting, pendants and more. Adding lights can make your patio a magical place to entertain.
-Gordon
Contact us today for an obligation free quote (07) 3396 3884
https://www.additions.com.au/wp-content/uploads/2020/01/IMG_1309-2.jpg
644
926
ydsdevadditions
https://www.additions.com.au/wp-content/uploads/2022/10/logo.png
ydsdevadditions
2020-01-24 04:59:09
2023-01-27 09:05:01
Dressing Up Your Patio With These Ideas