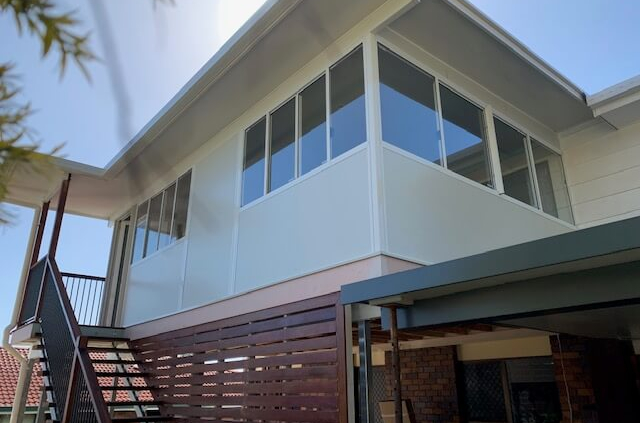 Need More Space? Is a Sunroom Right for you?
When it comes to the home, there are certain places that ooze positivity and relaxation. While for some, it can be the kitchen, for others, it can be a well-lit sunroom. A sunroom, as the name suggests, is a room that is well lit with natural rays of sunlight. A sunroom could be a place for spending time alone or for doing meditation, or it can also work as a rec or family room. If you are thinking of building a home, the presence of a sunroom could boost the overall character and value of the place. Let us look at some of the advantages and disadvantages of having a sunroom at home and the requirements for building it.
Advantages of a Sunroom
A sunroom is like a natural light collector. It can keep your house well infused with light without the use of electric appliances, helping you control your utility bills. It's a twin advantage rolled into one.
A sunroom can be a source of peaceful moments while you stare out the big window and relax. It offer a nice place to get comfy with that coffee mug and a book in hand, to read and enjoy at your leisure.
A sunroom can even serve as a family room where the kids sit and play while you watch over them. It could teach the children the importance of the outdoors and staying close to nature.
Disadvantages of a Sunroom
Sunrooms save on the energy bills by providing a natural ambiance, but on the flip side, it comes with a few cons.
A sunroom can be difficult to keep cool during the summer if it receives a lot of direct heat.
During the winter, although a south-facing sunroom may provide good natural heat from sunlight, the presence of large windows poses some difficulty in heating the home and put a strain on the pocketbook.
Thus, it's important to increase energy efficiency in any way possible. Thicker glass with vinyl trim offer a solution. You can also look for windows and doors specially built to retain the coolness or warmth on the inside. The heat can also be controlled by choosing cellular blinds that help limit the amount of sunlight entering your sunroom.
Building a sunroom
Deciding on building a sunroom entails a clear understanding of your needs. Will it be a four-season sunroom to be used all year long or a three-season room that is best in the warmer months of spring-summer, and early fall.
Deciding on a sunroom builder is another important decision. A seasoned and fair contractor will take care of the typical problems and requirements:
Providing a custom build that matches your specifications
Permits and warranties
Quality products
Varieties in design come with experience
Conclusion
Sunrooms come with pros and cons like everything else but adding a sunroom to your home adds character and value. It also provides extra space for your family while adding a touch of nature to your environment. If you are looking for a sunroom builder, visit our website and contact Additions Building Company today.
https://www.additions.com.au/wp-content/uploads/2022/11/sunrooms-1.jpg
480
640
ydsdevadditions
https://www.additions.com.au/wp-content/uploads/2022/10/logo.png
ydsdevadditions
2021-03-04 09:49:20
2023-01-27 08:42:16
Need More Space? Is a Sunroom Right for you?